Linkedin offers us massive opportunities. This tool was built especially for those in B2B but now anyone can use it for any cause.
Linkedin was typically started with a goal to help people who are looking for jobs. Users used this platform to submit their resumes, connect with other people they already knew, and finding jobs that are relevant for them.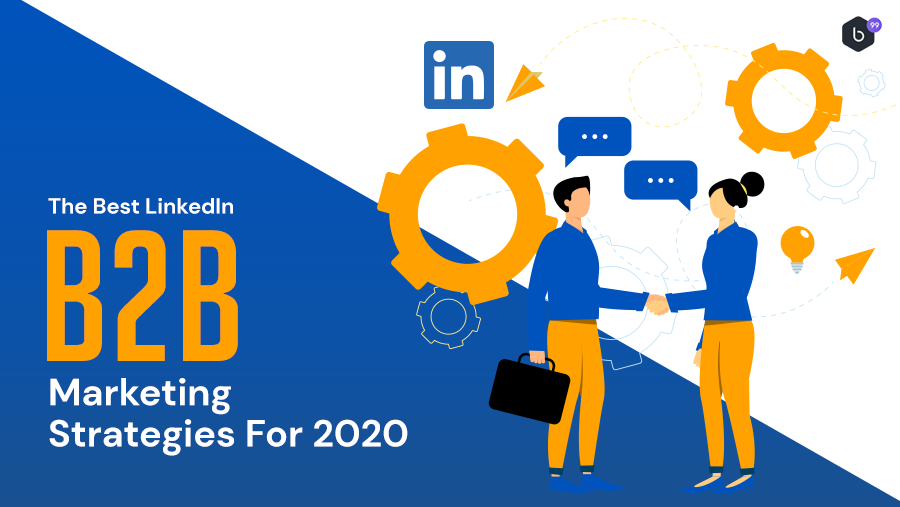 Now, people have started reaching out to make new connections. It has become a way to interact with other people with the same interest and also with others.
Linkedin has become a content platform, people have shifted from one-to-one connection to publishing new content to this platform and hence growing the organic reach.
Here's my thought on why I think it's probably the most important marketing channel in 2020
1. Engage with others - Engaging with other people makes you more visible and also puts you in a position where you become a part of the community.
For instance, find relevant posts on Linkedin for your business and leave in your comments in there. Make sure that your comments cannot be spam. Before posting any comment try to understand the content you want to engage with, think, and then comment with proper substance so that it can gain someone's attention.
How to find a post to engage?
First, follow people, influencers, and publications that are relevant to your business. You'll then start seeing their posts on your Linkedin feed.
You can also use hashtags that are relevant for your industry and check out the posts that are attached to them.
The more thoughtful content you will come up with the more you will make yourself in the position of visibility and success. It is ever easy to execute but if you engage every day then you will come up with an amazing result.
2. Turn your company page into a lead generation page - So as to make leads from LinkedIn, you must be strategic. Leads don't simply fall into your hand. You need to work hard to get them.
The most ideal route is to transform your business or organization page into a lead generation page. This needs to be different from the company's typical page that contains all sort of basic information and facts about the company.
Your company page is a path for LinkedIn leads to visit your real organization website. Structure your company page in such a way that it leads up to a conversion action. The conversion action is a click-through to your website, either in the company description or your recent updates.
First, use an image that gets attention or creates interest - Make creative copies and engaging content with attractive visuals to stand out from your competitors. The first thing that attracts views is the banner image, make sure to make your image quite valuable by adding some compelling text i.e. call to action, any highlighted product, promotional event, e.t.c). The company description also serves as a pitch. That is the reason the initial 2-3 lines should get straight to the point, talking legitimately to your crowd and getting them snared so they need to snap to "see more".
Make your updates clickable and conversion-focused - Create featured pages for better promotion. LinkedIn offers this feature to help B2B companies generate leads by enabling them to present their brand, initiative, or business unit to specific customer sections. Feature pages fundamentally assist you with focusing on the correct clients with the correct data, so you can assemble long haul associations with them.
3. Publish and promote your business - Producing and publishing content on Linkedin has grown rapidly over the days - especially with Linkedin organic reach.
Come up with Classic 'Hero' Video - This is one of the most effective ways to make your video visible and attract more target audiences.
A Hero video is a marked video that will assume a key job in characterizing what individuals think about your organization. Also, whenever done right, it could change the direction of a business.
Come up with Niche Postcast - This is very nearly a virtual adaptation of the "secondary school party" procedure and it has a couple of astonishing advantages.
Put valuable content that will help you to build your position as a leader in the space. It is natural that everyone wants to do business with a higher-level organization.
You can invite famous people and company executives as a guest to your podcast. Valuable guests increase your value and become much easier to get your business down at the line.
You can even film the podcast recording and distribute it as a video on LinkedIn, simply share the sound connection in a book post group.
4. Be the "TV SHOW", not the "COMMERCIALS" on the TV SHOW - This means that instead of trying to sell your product to the people, try bringing some value through either entertainment or education. Try to find out what exactly your customers are finding for themself. There are too many companies trying to sell their service and product on Linkedin. If you want to stand out then try focusing on building a relationship by offering value, build your reputation and brand loyalty and let people come to you instead of you chasing them
For advertisers, LinkedIn is a rearing ground for brand awareness. They should begin thinking beyond this essential strategy and spotlight on how they can transform leads into customers. This can only be possible if they apply the entire funnel to any social plan and consider how buyers engage on each platform. By exploring the tools LinkedIn brings to the table, distributing the correct substance regularly, and looking for relationship-building openings, advertisers will start to see quantifiable outcomes.