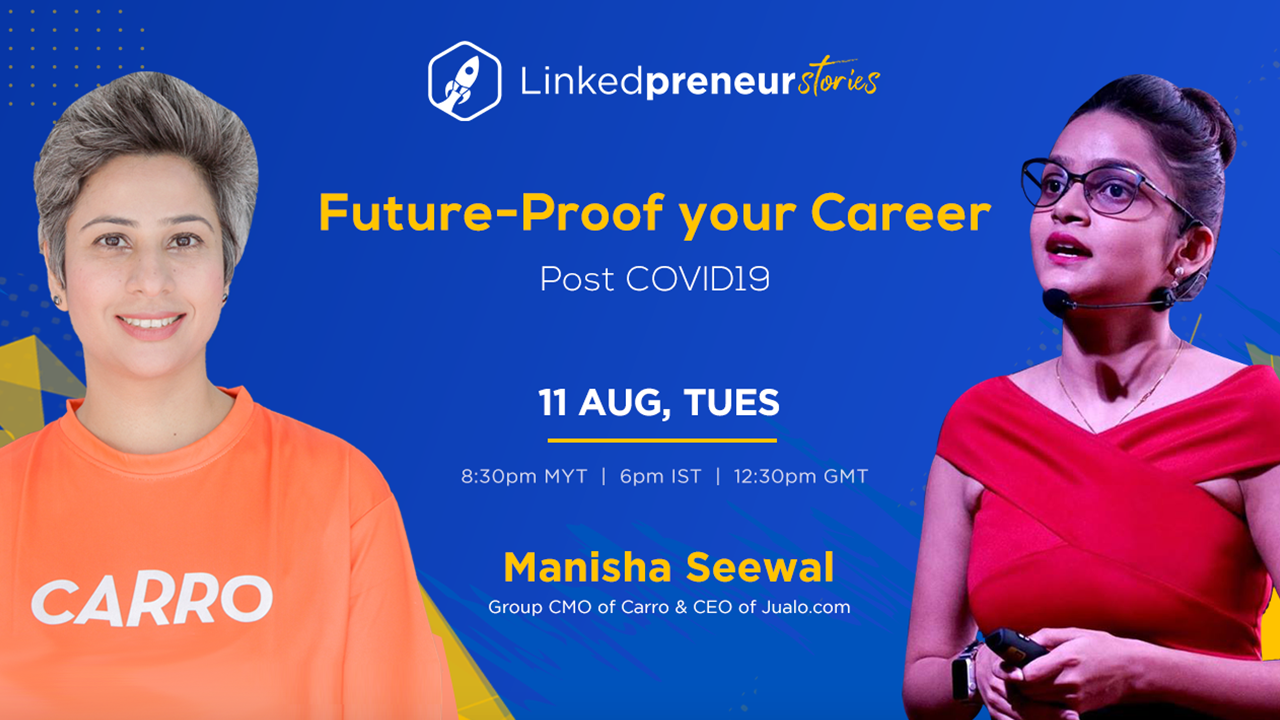 Are you looking to take your game to the next level within your organization?

Or petrified to lose your current position/job?

Or looking out for a new opportunity?

In this VUCA (volatility, uncertainty, complexity, and ambiguity) environment, one must be prepared for anything coming their way!

Look out our next speaker from #Sinagpore on Linkedpreneur Stories
CMO of CARRO South East Asia's Largest Car Marketplace
CEO of Jualo.com - Powered by CARRO is #Indonesia's Leading C2C e-classifieds.
who's gonna share ----

"How we can Future-Proof Our Career Post COVID"

And her passion for 3C's

Car - Since teenage, she had been a car geek. Driving a BMW now, ask her anything about it ;)
Career - People development, growth & upliftment is her motto in life
Carro - Is her life!
Get in touch with Manisha at: