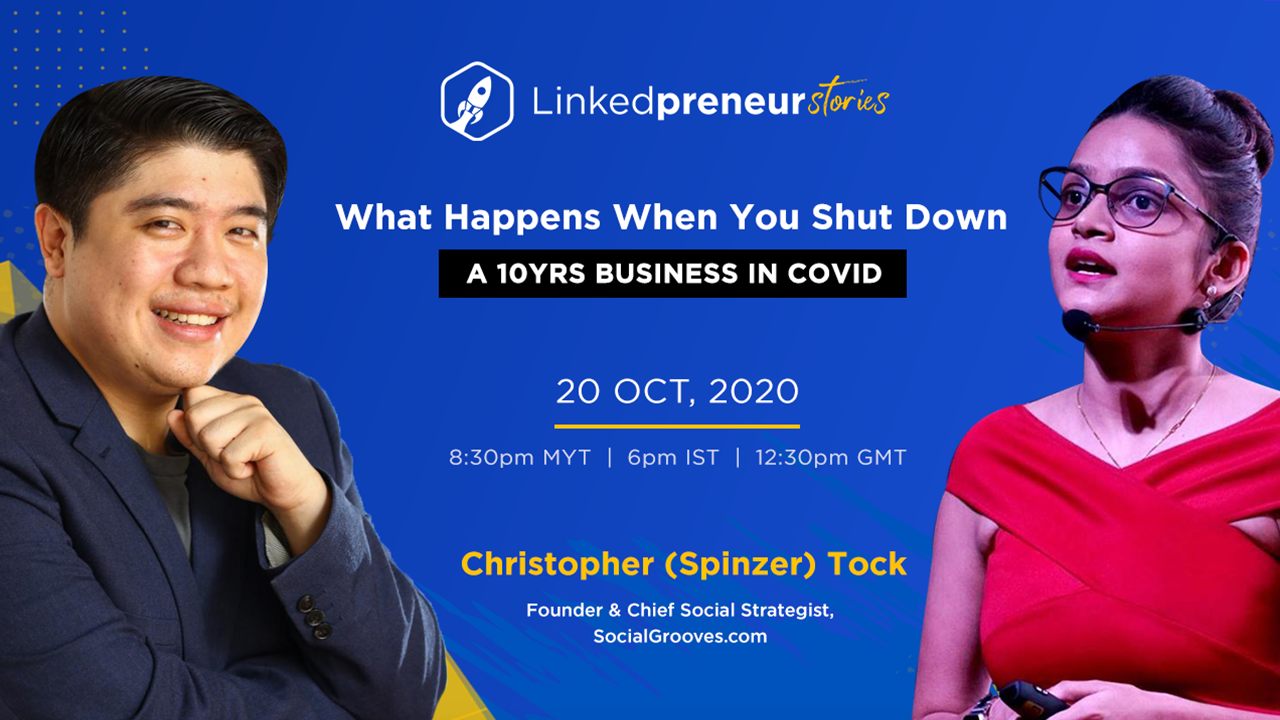 10 years in Business - How does it feel? Awesome, Right!

But what happens when you have to let it go..
You have to shut it down..

Sometime #NeverGiveUp isn't the way to go!!

Hear it from Christopher Tock, his story of how he had to let go off a 10 year old business..
But thats not all..

He is also going to share what did he do next..??
Well, guys, this is our last episode of Linkedpreneur Stories, it was a privilege to get Aashish on our last episode. It is true content marketing is at its peak and it is the major reason to make a brand successful. So if you don't wanna miss out all the tips then tune in today's episode
Get in touch with Christopher at: